The desire to create a platform that enables anyone to have access to the cutting-edge technology
In 2015, I witnessed remarkable advances in technologies such as image processing, and foresaw that new software technologies would produce a variety of innovative products and services. We founded Idein with the desire to create a platform that makes it easy for anyone to use such latest technology.

I think the scope of software and the Internet that have changed our lives in the last 30 years will continue to expand. Advances in AI / IoT technology have made it possible for software to access information in various physical worlds such as people, things, and the environment. Idein is challenging to accelerate and support this transformation. As the first step, we have developed Actcast, a platform service that makes it easy for anyone to acquire various real-world information, and started providing it in January 2020.

In order for new technologies such as AI / IoT to become widespread and actually used, first of all, technical breakthroughs for important issues such as cost and privacy are required. Since its inception, Idein has been working on edge computing technology that enables us to reduce unnecessary communications and protect privacy. These include the distribution and remote management of software to a large number of edge devices, the integration of edge devices with cloud services, and the technology to perform advanced information analysis with the least expensive devices possible. In particular, we have the world's leading technology for accelerating AI (deep learning) on inexpensive edge devices.
Actcast is a combined service both with innovative concepts and the latest technology.
Secondly, we need a platform service that allows easy access to AI/IoT technologies from various vendors and Idein technologies. Currently, AI/IoT solutions for various issues are emerging from various companies, but user companies are exhausted by the situation where they have to somehow integrate and use multiple services consisting of different UI/UX, fee structures, devices and infrastructure to achieve their goals. The current concept of Actcast was born out of the need to have a marketplace and easy access to real-world information gathering applications from various vendors, to have a unified UI/UX, and to reduce costs by unifying devices and infrastructure to enable the use of high-level technology.

Unlike software that works according to specifications, it is difficult to evaluate the value of software that uses technologies such as AI/IoT, especially image analysis and voice analysis, until it is introduced into the field. The value of the data that can be obtained is often not known until it is actually taken. As with most Internet businesses, you need to be able to start small and grow through a process of repeated hypothesis testing. The concept of using the Raspberry Pi, an inexpensive and easy-to-use general-purpose computer, as the first supporting device, as well as the concept of remotely updating applications and charging per device per day, is based on such thinking.

We are proud to say that Actcast is a service that combines innovative concepts with cutting-edge technology. Although we just officially launched in January 2020, we have received interest from a variety of companies, including over 100 partners. We are constantly working to improve our services to make them easier to use and safer to meet your expectations. It is my dream that the ideas of users and vendors around the world will be tested on Actcast, and that these ideas will blossom to launch the next generation of various software industries. I would like to make efforts with my colleagues to realize this goal.
VISION
Create a softwareized world
The development of society has brought freedom to the individual by flexibly accepting various values and demands.
We will accelerate the development of society by creating a world in which all things can be updated flexibly.
MISSION
Enabling software to handle all kinds of real-world information
We will implement a system that can easily handle the vast amount of information that is generated by running software everywhere and interconnecting it with each other.
VALUE
Stay passionate about thinking and get it done
We challenge what is considered difficult or impossible.
We thoroughly eliminate bias, do not stop thinking, and come up with the best solution.
Board Members and Advisors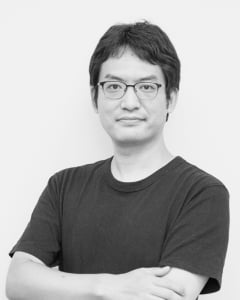 Founder / CEO Koichi NAKAMURA
Born in 1984.Graduated of the information science and technologies graduate school of The University of Tokyo, I retired at the end of my computer science PhD to found Idein Inc. My primarly university research subject was optimizing compiler engineering dedicated to High Performance Computing.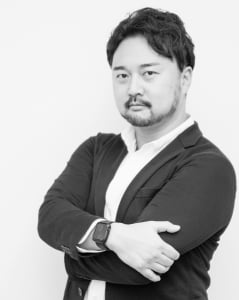 COO Shu NITO
Born in 1983.Graduated from the department of Chinese Literature and Culture, Shanghai Fudan University. Joined Idein after working for Daiwa Securities SMBC (currently Daiwa Securities) and Mitsui & Co. Mainly engaged in M&A advisory and Corporate coverage sales at an investment bank, and business development・Investment in ICT and Retail businesses at a trading house.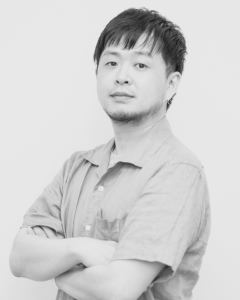 Founder / CTO Yasuyuki YAMADA
Born in 1982.Graduated from the master course of graduate school of information science and technology of Osaka University, I conducted research on the super-resolution techniques at the university. After graduation, I worked in a major electrical manufacturer company, in a bio-informatics related start-up, then as a freelance, before taking part in Idein Inc.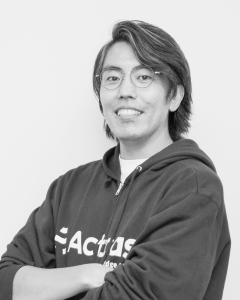 CFO Daigo KOBAYASHI
Born in 1982.Received BA in Management Science from Bridgewater State College in 2005. Before joining Idein in 2018, I worked for Daiwa Securities, Daiwa Capital Markets Singapore, PwC Advisory, and SMBC Nikko and had various experiences such as IPO advisory, origination, and execution of various finance/M&A deals in investment banking division, and also valuation for cross-border transactions in M&A advisory team.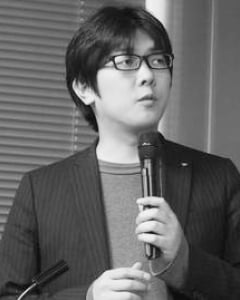 Director Kazuki OHTA
Born in 1985.Received a master's degree in information science from the University of Tokyo. As well as being a board member of Idein, He has been CTO and a board member of Treasure Data Inc., as a Co-founder. He has also been a VP of Technology of Arm Ltd., since the acquisition of Treasure Data Inc., by Arm Ltd. Before founding Treasure Data Inc., He was CTO of Preferred Infrastructure Inc., the company which develops natural language processing and search engine technology.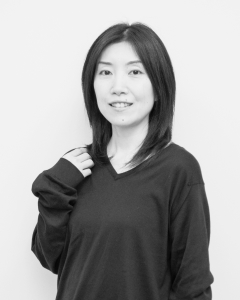 Full-time Advisor Ai TAKIZAWA
Received MBA in finance from Hitotsubashi University. After working for Daiwa Securities, Daiwa Capital Markets Hong Kong, and Sumitomo Mitsui Banking Corporation, she joined Idein in 2019.
| | |
| --- | --- |
| Company name | Idein inc. |
| Location | 1-4-13 Kanda Jimbocho, Chiyoda-ku, Tokyo, 101-0051 |
| Chief Executive Officer | Koichi NAKAMURA |
| Establishment | April 7, 2015 |
| Capital | 2,867 million JPY (September 2021) |
| Number of Employees | 62 (as of February 2022) |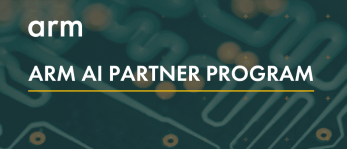 Elected
Jun. 2020
Arm AI Partner
Currently, there are only 35 certified partners worldwide that meet Arm's standards.
As an Arm's partner, we will be able to benefit from Arm's support; strategic alliances, technical advices, resources and co-marketing opportunities through its broad and powerful AI ecosystem.

Elected
Nov. 2018
J-Startup

Won the Grand Prix
Oct. 2019
ET&IoT Technology 2019
Elected
Jan. 2019
Next Unicorn Company (by Nikkei Inc.)
Elected
Jan. 2019
Japan's startup 200 (by Forbes)
Certified
Jul. 2019
Certified as a partner company of NVIDIA Inception Program
Elected
May 2018
Mizuho Innovation Award 2018-1Q
Elected
Mar. 2018
EY Innovative Startup 2018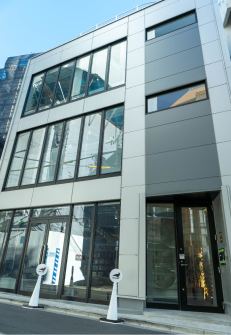 1-4-13 Kanda Jimbocho, Chiyoda-ku, Tokyo 101-0051
Jimbocho Sta.
Tokyo Metro Lines (Exit A5), 2 minutes walk
Ochanomizu Sta.
Tokyo Metro Marunouchi Line (Exit No.2), 9 minutes walk
Shin-Ochanomizu Sta.
Tokyo Metro Chiyoda Line (Exit B3), 9 minutes walk